Savings
Primary Share
The basic share account is your membership share account. A balance of $25 must be maintained at all times to retain your credit union membership. This account earns monthly dividends on balances over $100 and receives statements quarterly (unless there is no "electronic" account activity).
Tiered Interest Account (TIA)
The TIA account is an exciting tiered structure investment that combines a high yield with easy access – the more you save the more you earn! A minimum balance of $1500 is required to earn dividends. TIA accounts yield higher daily dividends and are paid monthly.
Health Savings Account (HSA)
A Health Savings Account (HSA) in conjunction with a high-deductible health plan (HDHP) is a new way to lower your health care costs. It's a tax-advantaged account that can be used to pay for day-to-day eligible medical expenses. You can also use your HSA for medical expenses even after you retire because your account continues to grow tax-free, year after year.
The HSA works just like a regular savings account. You can withdraw cash or transfer money to your checking account to pay for qualified medical expenses. Statements can be mailed or viewed online, and you'll receive a year-end report for tax purposes.
No Minimum Balance
Monthly Dividends
Tax Savings (consult your tax advisor for specifics)
Balances will rollover from year to year
A year-end statement for tax purposes

This credit union is federally insured by the National Credit Union Administration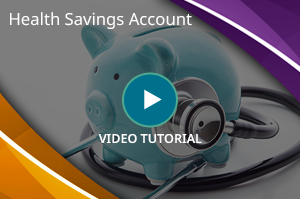 Certificates of Deposit
TFCU Certificates of Deposit have very competitive yields.
Certificates are available for a minimum deposit of $500
Terms are from six to sixty months
CDs that are about to mature, please call or visit any of our branches to learn about your options
E Notices are available that will alert via online you when a CD is ready to mature
Individual Retirement Account
Start saving for retirement here. IRAs are tax-deferred savings plans that members deposit funds into to help save for retirement. No annual, maintenance, or transfer fees. Watch it really pay off in the future. We have two IRA accounts, the Traditional and the Roth. Ask a member service representative about each of their advantages. (consult your tax advisor for tax benefit specifics)
Christmas Club
Saving for Christmas doesn't need to be difficult. It's as easy as opening a Christmas Club Savings and having a small amount deposited or deducted from your pay. Even if you deposit as little as $10 per week, you'll have a tidy sum by next Christmas. The funds are deposited to your savings account on November 1st. For an easy way to transfer funds use payroll deduction, direct deposit, Voice Response, or Home Banking.
Direct Deposit and Payroll Deduction
Direct Deposit is the fastest, safest way to deposit traditional checks.
Sign up for Direct Deposit through your employer. Take this form to your payroll department
Social Security, pension, and other government checks are electronically deposited
Payroll Deduction is a service where you decide how much to deduct from your paycheck for accounts here at the credit union. Have it deposited directly into your savings or checking accounts, or apply it to a loan.
Open An Account